Vehicle Requirements and Rental Information
Get the right information about vehicles for your ASP mission trip
Vehicle Requirements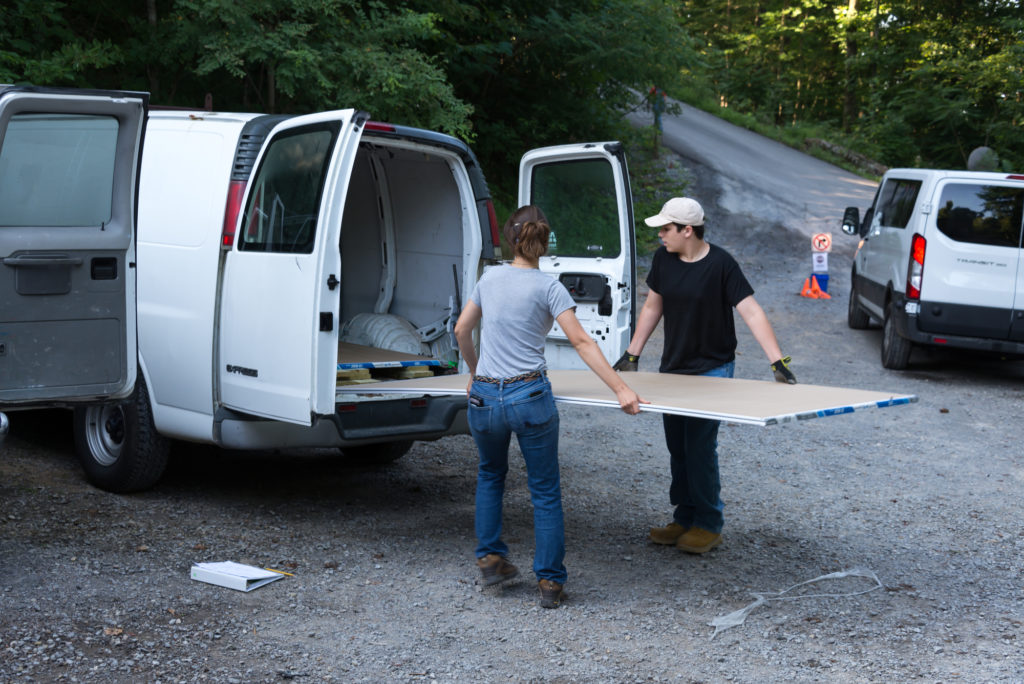 When you arrange your transportation, you will need to one vehicle for each work crew. There will be no extra transportation available at each center. Vehicles should be able to transport up to 7 people, along with tools, equipment, coolers, lunches, and some building materials to the worksites each day. 
We have found that larger vans work best, although this is not a requirement. Minivans, trucks, or SUVs will work, however they present some limitations on what supplies you are able to carry. It is also often difficult to plan to park more than one vehicle at worksites. Large buses as a group's only means of transportation are strictly prohibited.
When groups come with vehicles not capable of hauling supplies to the worksite, there may be a delay in receiving necessary project materials. If this is the case, it is helpful to have a floating volunteer in a pickup truck or other large vehicle to help the staff deliver materials faster.
Questions? Call the Volunteer Department

Rentals with Enterprise and National

ASP has entered a corporate partnership with Enterprise Holdings, the parent company of Enterprise and National. We recognize that acquiring vehicles for your service experience to Central Appalachia is a large expense and Enterprise is now offering discounts and other benefits to ASP volunteers. You can find a summary of their rates and benefits here.
Please note that this opportunity is optional.
Rent an Enterprise Vehicle Using ASP's Discount