Executive Leadership Team
Marketing & Communications
New Build & Disaster Recovery
2023-2024 Fellowship Class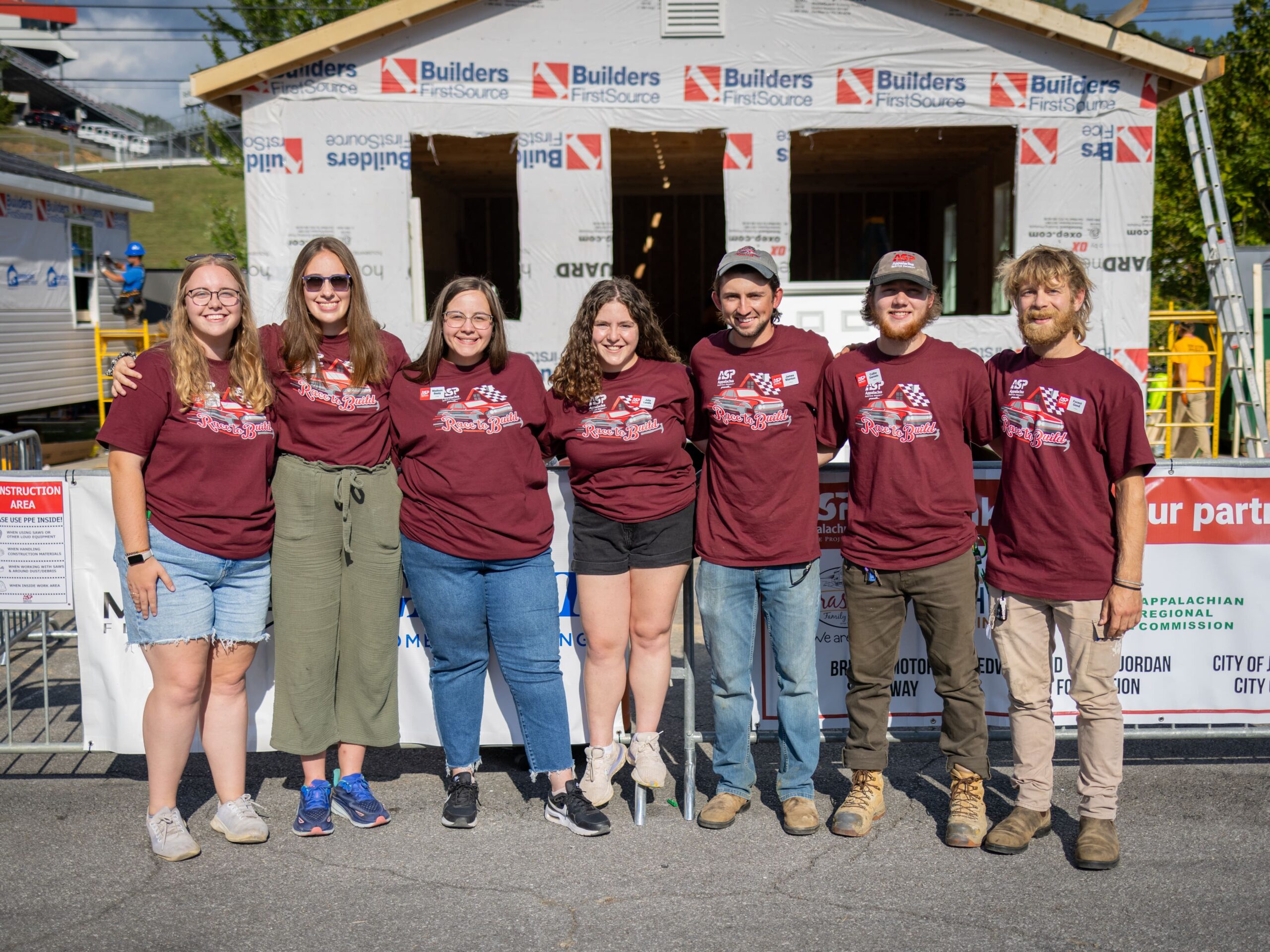 Alexis Barton (Jonesville, VA)
Katy Timari (Jonesville, VA)
Madison Beaty (Jonesville, VA)
Julia Landis (Jonesville, VA)
James Blanton (Tri-Cities TN, New Build)
Collin Daniels (Rebuild and Recovery, KY)
Forest Good (Tri-Cities TN, Home Repair)
Rev. Dr. Walter Crouch
President/CEO, Appalachia Service Project, Inc.
Johnson City, Tennessee
Mr. John O. Pearce, Chairperson
Partner, Ernst & Young LLP (Retired)
Nashville, Tennessee
Mr. Mike LaRock, Vice Chair, Interim Chair of Finance Committee
Assistant Vice President for Foundations, Old Dominion University
Norfolk, Virginia
Mr. Ken Landers, Secretary
Captain, US Navy (Retired)
Fairfax, Virginia
Dr. Doug Anderson
Teaching Associate Professor, Department of Health Policy & Management, The George Washington University (Retired)
Arlington, Virginia
Mr. Erik Andrews
Systems Engineering Fellow, Vantage Systems
Oberlin, Ohio
Rev. Dr. Brian Brown
Senior Pastor, Woodlawn-Faith United Methodist Church
Alexandria, Virginia
Mr. Bill Culbertson
Real Estate Executive, William E. Culbertson Real Estate
Kitty Hawk, North Carolina
Mr. Charles W. "Chuck" Ellis
Executive VP/Chief Marketing Officer, Time Warner Cable (Retired)
Estero, Florida
Rev. Brian Erickson
Senior Pastor, Trinity United Methodist Church
Homewood, Alabama
Mr. Michael Hodge
President, Hodge Construction
Iowa City, Iowa
Ms. Hattie Koher
Director of Youth Ministry, First United Methodist Church of LaGrange
LaGrange Park, IL
Mr. Mark McIntyre
Principal & Co-Founder, Merchant McIntyre Associates, LLC
La Cañada, California
Ms. Emily Miller
Director of Marketing & Development, Manhattan Neighborhood Network/NYC Center for Media Education
New York, New York
Ms. Elizabeth Moore
Attorney / Partner, Sherrard Roe Voigt & Harbison, PLC
Nashville, Tennessee
Ms. Meg Robertson
Executive Coach & Non-Profit Consultant, Macvian Partners
Stanley, North Carolina
Ms. Angela Struebing
Head of Consumer Card Insights, Capital One
Arlington, Virginia
Rev. Dr. Alida Ward
Pastor, Greenfield Hill Congregational Church
Fairfield, Connecticut
The Rev. Rosemary Brown
United Methodist Clergy
Nashville, Tennessee
Rev. John "Jack" W. Gilbert, Jr.
Major Gifts, Trust For Public Land (Retired)
Atlanta, Georgia
The Rev. Dr. F. Stuart Gulley
President, Woodward Academy
Atlanta, Georgia
Mr. David Lollis
FAHE (Retired)
Lexington, Kentucky
The Rev. Dr. George Morris
United Methodist Clergy (Retired)
Peoria, Illinois
Rev. Jim Robinson
United Methodist Clergy (Retired)
Nashville, Tennessee
ASP's Community Advisory Council
The ASP Community Advisory Council (CAC) empowers invested local leaders to inform ASP's short- and long-term engagement in Central Appalachia, by providing strategic feedback and identifying ASP's role in regional community development. The CAC regularly provides counsel and encouragement to ASP as it strives to be a partnership-focused organization in the communities it serves. If you are interested in becoming a Council member, or would like to refer somebody, please contact us at CAC@asphome.org.
Rev Brooke Atchley, Director of Clinch Mountain District Community Ministry & Elk Garden School Community Ministries, Southwest, VA
Steve Baldwin, Director of Development for City of Johnson City, TN (Retired)
Carlos Ivan Cardenas Benitez, Website Designer and Programmer at GlobalOXS, Johnson City, TN
Bill Bird, Facility Manager at Trade Community School, Trade, TN
Pete Broersma, SWAP Harlan Location Coordinator, Harlan County, KY
Ron and Jill Carson, Co-Founders of Appalachian African American Cultural Center in Pennington Gap, VA
Chris Doll, Assistant Director of Housing Alliance, Hazard, KY
Leslie Goe, Principal at Clay Middle School, Clay County, WV
Tom Harrison, Hancock County Mayor, Sneedville, TN
Christy Laxton, Executive Director of Wyoming County Economic Development Authority, Wyoming County, WV
Dave Lumsden, Meadow River Valley Association, Greenbrier County, WV
Bonnie MacDonald, Director of Leadership Formation & Ministry Staff, West Virginia UMC Conference, Kanawha County, WV
Errol Randle, Community Outreach Specialist with the WV Department of Military Affairs and WV Department of Education, Kanawha County, WV
Bryan Toll, Director of Christ's Hands, Harlan KY
John Wyatt, Storyteller, Greenbrier County, WV